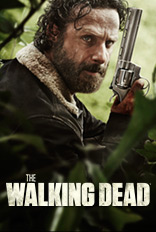 The new season of the walking dead has started and amc has kindly shared the first episode for all to view for free.
You can catch the the full first episode until the middle of november
here
. We wont spoil anything for you but if you read the comics there's a few scenes that are reminiscent of walking dead 100. Especially Glens relationship with bats, is this for shadowing for the future or just a coincidence. Who will survive and who will be hunted? We're excited about what will happen this season. Be prepared the gore and gruesome deaths are getting more intense and visual. This is not for the faint of heart. It's still great television though.